Referral, urgent situations, death certificates, criminal law
News Release
For immediate release
Protection of Conscience Project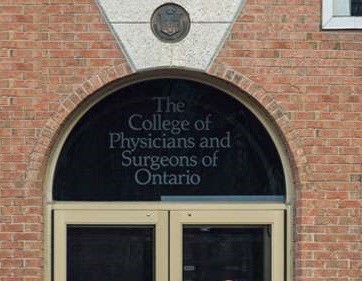 Powell River, BC. (28 April, 2021) The 2019 decision of the Ontario Court of Appeal supporting the College of Physicians and Surgeons of Ontario was not the last word on the subject of physician freedom of conscience.
That message was delivered to the College by the Protection of Conscience Project in a submission responding to the College's request for public feedback on its policy, Medical Assistance in Dying (MAiD). The submission focuses primarily on the College demand that physicians unwilling to provide euthanasia or assisted suicide (EAS) for reasons of conscience provide an "effective referral": that is, connect the patient directly with someone willing to provide a lethal injection or assist with suicide.
The submission on MAiD addresses three points unique to euthanasia and assisted suicide.
Conflicts in urgent situations: If a patient is approved for EAS at some future date, a sudden deterioration of the patient's condition may cause the patient to ask for immediate relief by EAS. In the absence of an EAS practitioner, other practitioners may be willing to alleviate the patient's distress by palliative interventions, but not to provide EAS. The Project suggests how this conflict can be avoided.
Falsifying death certificates: Falsification of death certificates is contrary to accepted international standards and can be considered deceptive, unethical or professionally ill-advised. The Project suggests how EAS practitioners unwilling to falsify death certificates can be accommodated by the College and Office of the Chief Coroner even if current government policy does not change.
Criminal law limits on College policy: The Project's position is that the College cannot proceed against practitioners who, having the opinion that a patient is not eligible for EAS, refuse to do anything that would entail criminal responsibility for homicide/assisted suicide, including "effective referral." Further, to advise or attempt to coerce them to present EAS as treatment options or to participate by effective referral would seem to be a criminal offence. Finally, since counselling suicide remains a criminal offence, it appears that practitioners cannot be compelled to present assisted suicide or MaiD as treatment options unless a patient has expressed an interest in the services.
The College's clarification that it does not require objecting practitioners to personally kill their patients is welcome. However, the Project's position is that this ought to be the norm in a democratic society, not a "concession"or an element in the "accommodation" of freedom of conscience.
While the submission includes specific policy recommendations within the existing MAiD policy framework, it recommends that the College adopt a single protection of conscience policy in line with "the basic theory" of the Canadian Charter of Rights affirmed by the Supreme Court of Canada and consistent with rational moral pluralism. Such a generally applicable policy is included in the simultaneous Project submission to the College on Professional Obligations and Human Rights.
Public consultations on Professional Obligations and Human Rights [Consultation Page] and Medical Assistance in Dying [Consultation Page] are open until 14 May, 2021.
Contact: Sean Murphy,
Administrator, Protection of Conscience Project
protection@consciencelaws.org